I was never really into pearls, I was much more of a diamonds are my best friend type of girl. That was until DH went on a 4WD trip to Cape York and came back with a beautiful gold South Sea Pearl for me. Ever since then I have dreamed of owning a strand of South Sea Pearls, and Paspaley has just the thing.
http://www.paspaleypearls.com/english/home.htm
I do tend to lean towards the gold colour pearl strands, however due to DH's Cook Island collection and the beautiful black pearls they produce it does create a dilemma, if I ever did find myself with the opportunity......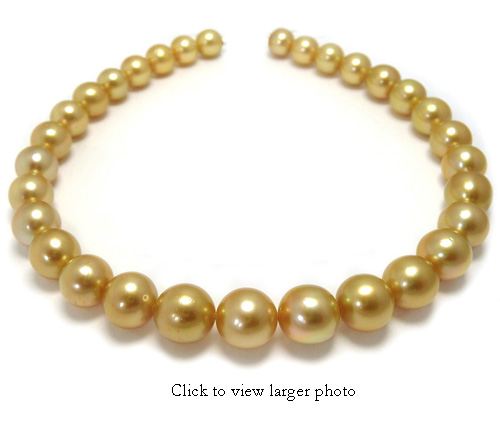 So what do you think? Gold, Black or the original and classy White?